DJs and Presenters are from different backgrounds, experiences and nationalities, therefore making the music as diverse as its listening audience. With Presenters actively involved in the local community, it's not hard to see why GROOVE NATION is a "family" radio station catering for listeners of all ages. When you tune in to GROOVE NATION, you can be assured that you will not hear any profanity, but rather, pure musical entertainment and topical debates.
Deigo Ranking
Deigo Ranking has been addicted to music since day one. He use to play on a sound system called Papa Cass, a Croydon based sound, as a youth. He started on radio in Spain, where he did a Reggae show. He's also been on a number of other radio stations, including Star and 24One.Net. Deigo is a lover of good Soul music and Revival Reggae.
Roy T
Roy T, straight outta Balham, is a collector of music. This guy, who's "full of feelings," wears his musical heart on his sleeve. His sound system, Fahrenheit Sound, has been running for many years and is going strong today. Reggae, Soul, Rare Grooves, this DJ isn't phased by any of the genres as he has a store of music to choose from. 
Seleckher
Seleckher is renowned for her unique, thought provoking and eclectic themed shows. Using music as a universal language to move people, she paints an evocative picture using pre digital soul, funk, reggae and jazz as her canvas.
Spidergee
Spidergee has been playing music since the age of 5 and use to play in an orchestra in his teenage years. He went on to own a sound system and run his record label for a number of years. With music being in his blood, he decided to become a DJ in the early the 90s. 
DukeBox
DukeBox describes himself as "just a humble photographer" who has loved to play music since being a youth. He appreciates genres of all kinds, but particulary enjoys listening to and playing music from the 50s, 60s and 70s. He's also a bit of a computer whizz with the ability to diagnose and fix a fault quicker than you can explain what the problem is!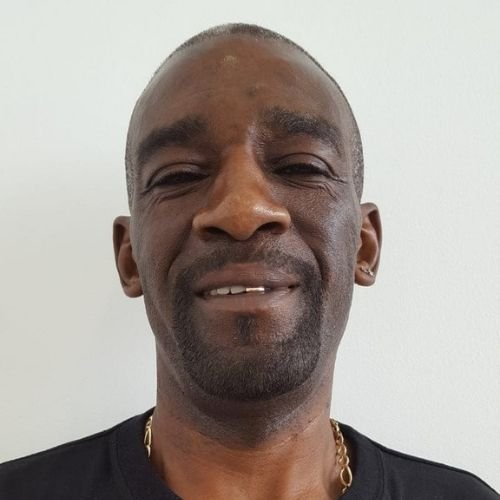 Errol B
Errol B been playing music for a number of years now. He enjoys "entertaining people with good music." He has played on on number of online radio stations and  is committed to giving his audiences the best listening experience he can provide.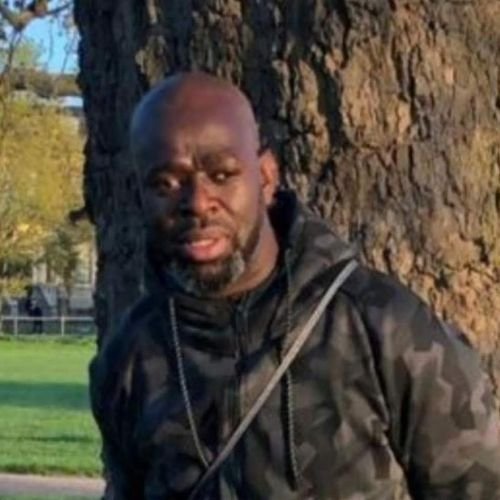 Geemoney
Geemoney is a lover of good music! He will be taking you down the road of 90s R&B with a sprinkle of Upfront, Hip Hop and Slow Jams. As a youngster he was the "dancer" in the family, always being called to dance for the visitors. He went a step further and added singing, and further still eventually joining a sound system, not only playing the music and singing, but doing a bit of old skool "toasting" too!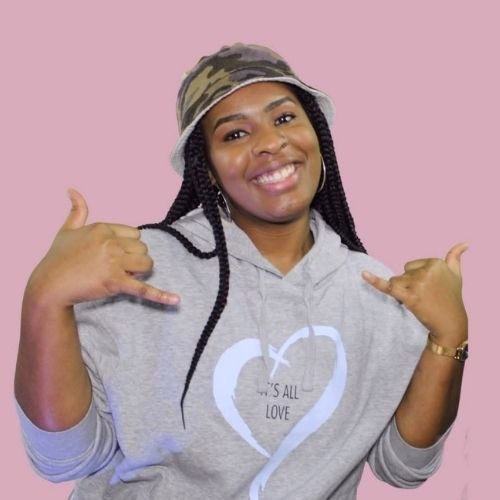 Iman Lyrics
Iman Lyrics
is a multi-genre DJ who brings creativity to every show through her select song choice and her golden wisdom nuggets about branding and finance. You can hear her bi-weekly, so be sure tune in, catch a vibe, learn and be inspired.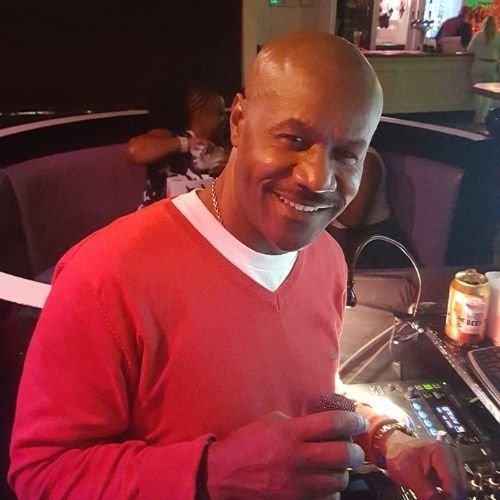 Jeffrey Rockers
Jeffrey Rockers started out in sound systems at the age of 12. Together with a few school friends, a successful sound system called Jah Rockers Sound, which played at numerous functions across London was established.
 In the early 80s the sound split up and Jeffrey Rockers went on to rebuild it and changed the name to Rockers International Sound. He studied radio presenting at Morley College in London and since then has worked on numerous
 radio stations entertaining a wide variety of people from differing cultural backgrounds. He states, "working on Groove Nation Radio would give me the chance to share my skills, knowledge and experience gained in the sound and radio industries.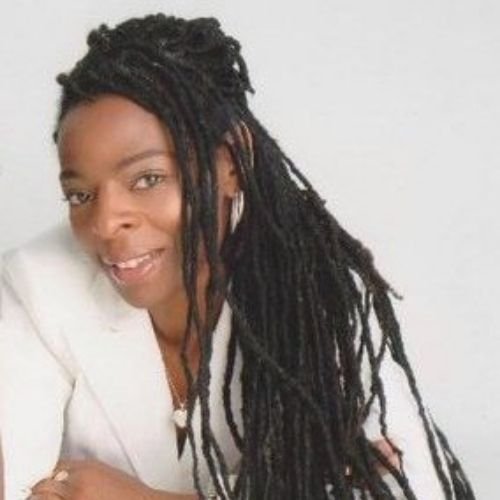 Jennisis
Jennisis
grew up in a household in which music was the staple diet and she continues to listen to music whenever the opportunity arises! It wasn't a surprise when she took up playing steel pans, drums and eventually playing music as DJ. Reggae, Soul and Gospel are a few of her favourite genres. Jennisis also enjoys presenting talk shows and interviewing artists.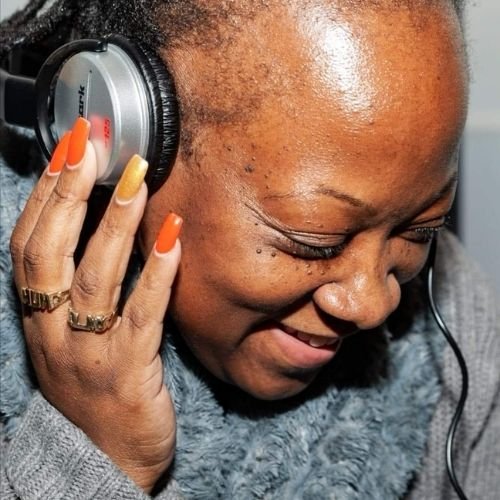 Ladymatrix
Ladymatrix
has been a DJ of nearly 40 years who started playing music at her primary school discos. She has a passion for Soul, but also enjoys Reggae, especially Lovers Rock. She has played in big and small venues around the country with various DJs and sound systems. She doesn't just like music, she LOVES music! "It is in my DNA and I plan to continue playing for many years to come," she says.
Lennoxdee
Lennoxdee
has been involved with sound systems since the age of 15. Originally he was an MC and then played on King Soloman Sound and also on Justice sound system under the name of Tipper. His first radio station was Elite radio playing Lovers Rock Reggae. He has since played on various stations bringing a selection of musical flavours.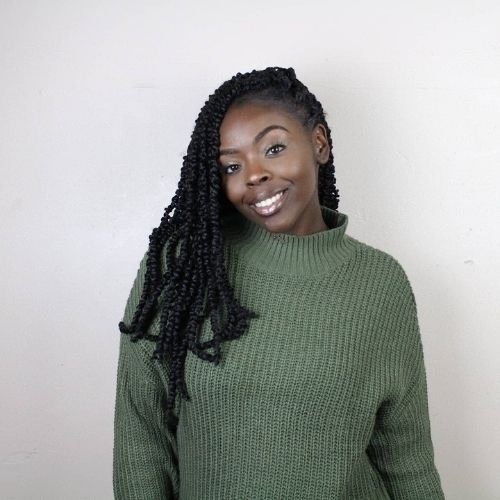 Miss Notable
Miss Notable is a well rounded DJ and Talk show host, playing music from a range of genres and discussing topics such as Mindset, Identity, Faith and more! Her unique approach to discussing topics is what makes her shows one to tune in to!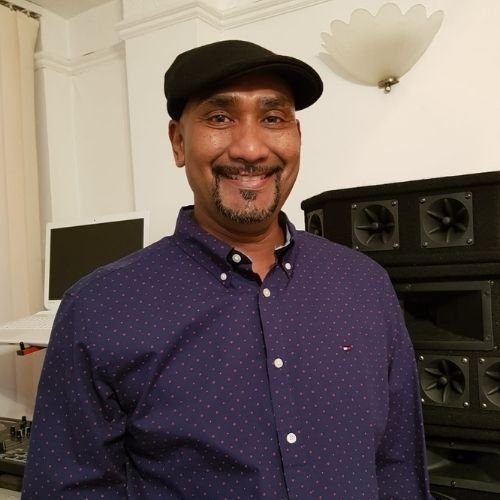 Robbie Gee
Robbie Gee started in the sound system arena 37 years ago. He's played on various sound systems during his development. Robbie specialises in Reggae, especially Old Skool featuring, Ska, Rocksteady, Roots and Lovers Rock. His mission is to rebuild the foundation of Reggae, especially big people's music.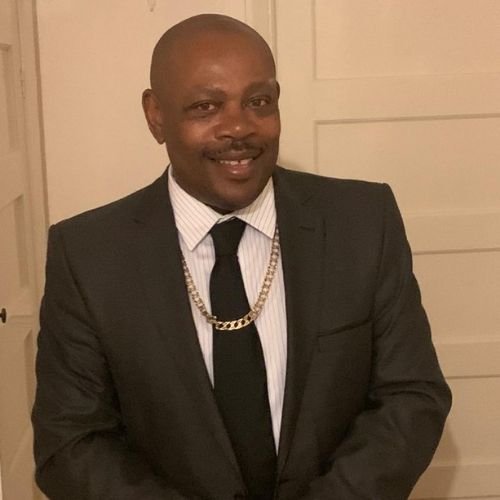 Sir Higgins
Sir Higgins
started off in 1978 playing on his father's sound system. He usually plays to mature audiences 
and specialises in Reggae, Soul, Rare Grooves, Soca, Ska, and Pop from the 60's to date. In terms of music, he's "a leader not a follower!"
Errol T
Anything goes with Errol T! Reggae, Soul, Afrobeats, Soca, Rare Grooves, etc., he's got them all. Regardless of the time of day he plays, you can be sure to "party on down" with this fun loving DJ. He enjoys entertaining his audiences with his unique style, not only on air, but also in the club and party scenes. 
Dr "Feelgood" Bonez
Since the day Dr "Feelgood" Bonez came out of his dear mother's womb, he truly believed that music was his destiny. He grew up on reggae music, but got seriously into soul in the early eighties. This love of music has carried him through many different experiences and here he is today, healthy and still in love with music. "More life."